An eco-friendly luxury for every season
Dec 10, 2014
A PHP Error was encountered
Severity: 8192
Message: preg_replace(): The /e modifier is deprecated, use preg_replace_callback instead
Filename: smarty/Smarty_Compiler.class.php
Line Number: 0
A PHP Error was encountered
Severity: 8192
Message: preg_replace(): The /e modifier is deprecated, use preg_replace_callback instead
Filename: smarty/Smarty_Compiler.class.php
Line Number: 0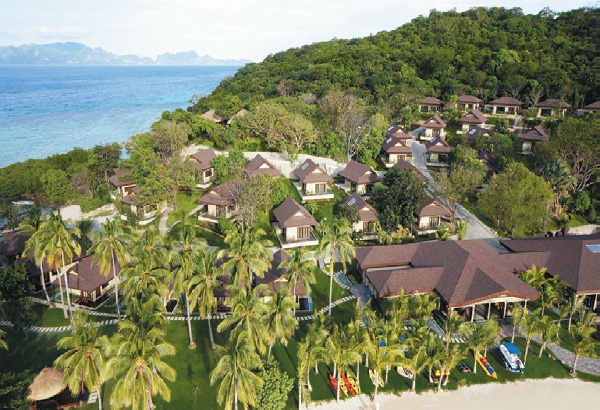 Two Seasons Coron promotes world-class tourism without damaging the environment. It adapts sustainable programs that reduce environmental impact and preserve the beauty of its surroundings.
MANILA, Philippines - There is something distinctive and admirable when a resort takes care of the environment and indulges its guests without taking too much from its surroundings. This means it has been planned with consummate skill, taking into consideration the delicate beachfronts and working out the possibilities with nature, not investing against it.
John Penaloza and architect Geoffreddee Tan of Two Seasons Coron Island Resort and Spa developed the first eco-friendly luxury resort on the tropical peninsula in Malaroyroy, Palawan.
"Aside from using solar energy (one solar panel for every two bungalows is used to power water heaters), the resort has its own desalination and sewerage system plant," Penaloza said. The desalination plant converts seawater to non-potable water best used for showering. The liquid output is clear and clean enough to be diverted back to the bathrooms and toilets for flushing.
To further reduce waste, the resort invested in a double-piping system. "The solid waste is discharged in a drying bed and later on can be used as fertilizer. Two Seasons Coron is a zero-waste discharge resort. Zero pollution goes to the sea," Penaloza added.
Two Seasons Coron offers marine adventures as some of its attractions. It is a dwelling place for a turtle and giant clam sanctuary, as well as one of the most bio-diverse aquatic ecosystems in the country. Flourishing mangrove forests, verdant landscapes, vibrant reefs, a natural sandbar, mystical diving sites and majestic lime formations are other reasons to make that trip to this hidden gem.
And part of this commitment to sustainability is using local products such as cogon grass for the Narra Spa and cabana roofing. Beautiful aged hard wood materials that were also used to construct the spa and the cabanas were sourced from dismantled houses in Ilocos.
Lifestyle Feature - Travel ( Article MRec ), pagematch: 1, sectionmatch: 1
And to show that Two Seasons Coron works with nature, the Sandbar Bungalow — the best spot and premier accommodation in the island — was built around a rock formation, attesting to how luxurious indulgence and safeguarding natural resources can actually work side by side.
While guests marvel at the eco-friendly innovations, Two Seasons Coron serves sophistication and grandeur in island life, spoiling guests to the hilt with 42 posh bungalows, top-notch recreational facilities and excellent service. A wide range of water sports is available through Pawikan Aqua Sports Center. Equally exciting are well-planned day tours of the island.
Island flavors and international cuisines meld into one epicurean experience at Two Seasons' Sulu Restaurant, while the Bahura Bar offers guests a cozy place to cool their heels after a long day of swimming and sightseeing.
"We take care of and protect nature as we do our guests and they take care and spread the good word about us," Penaloza said. "It is all about promoting sustainable tourism at its finest, making Two Seasons Coron truly 'twice the paradise that it is.'"
Two Seasons office is located at Nena Building, 132-A Bayani Street, corner Araneta Ave., QC.
Read more »
THE COLORS OF CHRISTMAS
Dec 5, 2014
A PHP Error was encountered
Severity: 8192
Message: preg_replace(): The /e modifier is deprecated, use preg_replace_callback instead
Filename: smarty/Smarty_Compiler.class.php
Line Number: 0
A few impressions from the pre-Christmas season. The colorful Christmas decorations sold by street vendors in the Philippines
Read more »